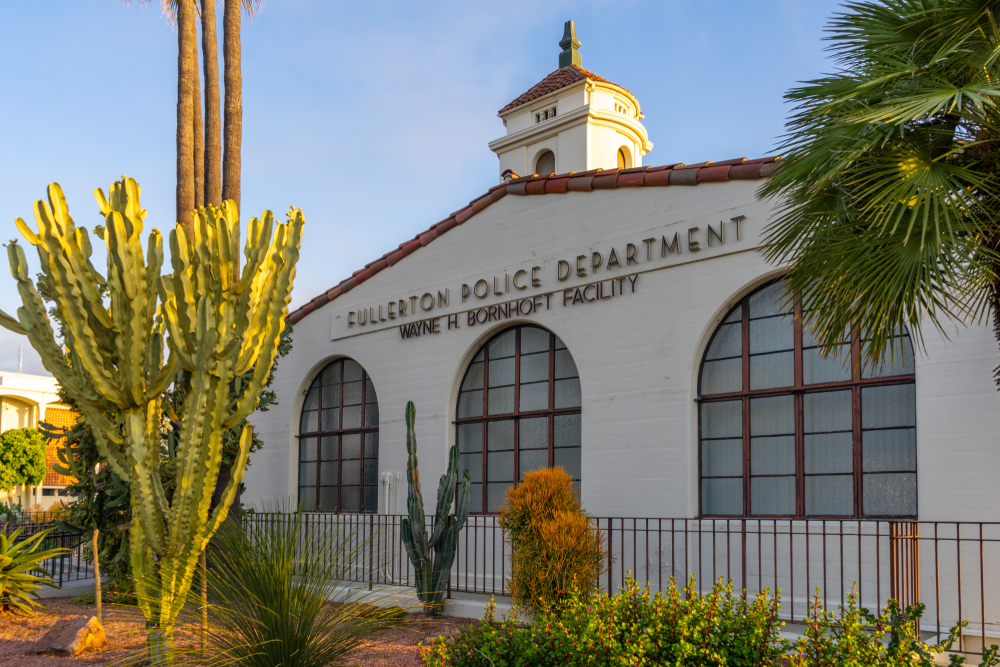 We will provide you with a guide for posting bail in Fullerton and what you should expect when you need to post bail. When a person is brought into the Fullerton Police Department, he or she will learn what they are being charged with and how much the bail amount is.
The bail amount is set using the current bail schedule and this schedule is set yearly by a panel of judges in Orange County.
Unfortunately, the Fullerton Police Department does not hold inmates for very long. Because Fullerton jail is a small facility, they don't have much room to house a lot of inmates.
So, they transfer inmates to the Orange County Jail in Santa Ana twice a day. And this is done once in the morning and once in the late evening. But, it all depends on how full the jail is at any given time.
Posting Bail for inmates in one of two ways:
By posting cash bail or by going through a bail bonds company.
Posting a Cash Bail Bond:
Cash bail can be posted at any time day or night. Fullerton jail accepts cash and cashier's checks; If cash bail is posted, the cash will be returned to the defendant once the case is discharged, so long as the defendant appears at every court hearing. The Fullerton Police Department is not responsible for refunding cash bail.
Using a Fullerton Bail Bonds Company:
Many Fullerton bail bonds companies are listed in the yellow pages and online. However, Fullerton Police Department will provide the inmate a list of local Fullerton bail bonds companies.
In order to post a bail bond at Fullerton Police Department, the bonding company must be authorized to do so. Most of the bail bond companies will charge a fee somewhere between 7 percent and 10 percent of the full bail amount. And this money is non-refundable. This is the bondsmans fee for posting the bail bond.
Collateral is not always required but, if collateral is taken for the bond, it will be released as soon as the case is terminated. So long as the defendant has attended all appearance dates required by the court.
Release After Bail is Posted:
Once an inmate's bail has been posted, it can take anywhere between 30 minutes to 2 hours to be released. Sometimes it's a little faster but it all depends on a number of factors, such as the time of day, the day of the week and how many inmates are being booked and released at the same time.
If you have questions about a friend or loved one in custody at Fullerton Police Department, give Blaine Carbo Bail Bonds in Fullerton a call now. We can help bail anyone out of Fullerton jail fast, 24 hours a day, 7 days a week.