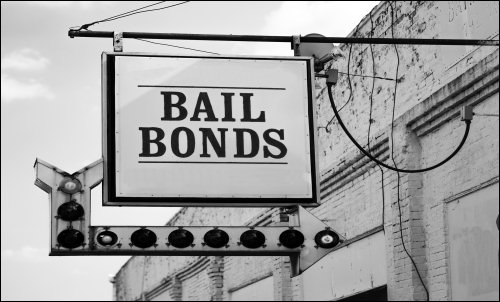 No one can anticipate the moment they get arrested and need to call a bail bondsman. But, If you find yourself in a jam, here are just a few reasons why you should call Blaine Carbo Bail Bonds first.
Blaine Carbo's Reputation:
Blaine Carbo has been in the bail bonds business since 1991. He has helped alot of great people in Santa Ana and surrounding areas get out of jail fast.
He never would have made it 28 years in the bail business if he didn't make his client's trust a top-priority;
His promise is to provide you with sincere, honest and caring help. Blaine will guide you through the bail bonds posting process, explaining in detail the bail process from start to finish. This will help you understand everything along the way. So, he takes great pride in his reputation as an industry leader in Santa Ana bail bonds and his reputation is second to none.
Availability
We are open 24 hours a day, 7 days a week, 365 days a year. We are always open and never close because people always need our help. And you never know when the long arm of the law will come knocking.
People get arrested all hours of the day or night even at 2:30am on a Sunday. Even on Thanksgiving, Christmas and New Years Day. Because of this we know the police department doesn't take a break and therefor, neither do we. I promise to always have someone available who can take your calls and process your bail bonds needs fast.
Convenience
Our bail bonds company never closes. Agents can post any bond large or small, anywhere in California and nationwide. If you need help, we can access bail and custody information from any jail 24 hours a day, 7 days a week. We also have numerous bail agents across the state. So, If you feel more comfortable working with an agent in person you can easily do so.
Posting bail can be such an emotional and confusing experience. And that's why we are committed to making it as simple as possible for each and every customer.
More Bang For Your Buck.
The bail bonds rates in California are standard and set by the Department of Insurance. Every agency in California can charge a 10 percent premium. And most agency's do, because they simply don't care.
But, here at Blaine Carbo Bail Bonds, we do care and we can save you money. Everyone wants to save money, right? So let us help you with that, we are able to charge 7% and 8% premiums. Rates are filed legally with the Department of Insurance. Ask one of our friendly agents for more details.
Payment Plans:
I make it my mission to offer convenient no interest payment plans. With low down payments and monthly payments that will fit into any family's budget.
We are one of the leaders in the California bail industry. Because when it comes to personal attention, honesty, helpfulness, and convenience. We are at the top of the game.
If you, or a loved one, or a friend find yourselves in a jam and need to choose a bail bonds company. We hope you'll call Blaine Carbo Bail Bonds and we promise we won't let you down.