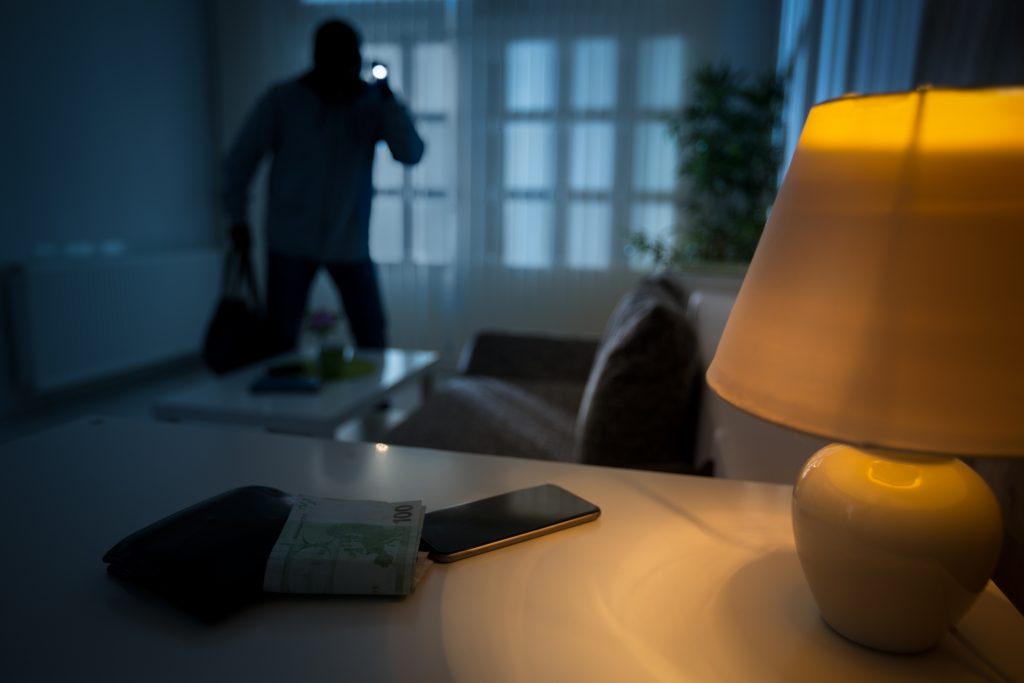 FULLERTON BURGLARY BAIL BONDS
BAIL BOND COMPANY FOR BURGLARY IN FULLERTON
At Blaine Carbo Bail Bonds, this is probably in our top 10 most common bail bonds we deal with. So, if you have someone that was arrested, taken to jail and need Fullerton burglary bail bonds, we know just how difficult and stressful this can be for you and your family.
We are here to alleviate some of your stress, especially when it comes to posting a bail bond for the charge of burglary. Here at Blaine Carbo Bail Bonds, we have been posting burglary bail bonds for nearly 30 years. So, you can imagine we've helped thousands and thousands of people get their loved ones out of jail for a burglary charge.
Let Blaine Carbo Bail Bonds be your first call and take the stress, frustration and fear away from you. Our courteous, friendly, licensed and experienced bail agents are standing by 24 hours a day to answer all your bail bond related questions. They will guide you through the bail bond process and work hard and efficiently to get your loved one out of jail and back home where they belong.
You can speak directly to a bail bond agent at Blaine Carbo Bail Bonds at (714) 522-2089 or (888) NO-JAILS. We're here and always willing to help, 24 hours a day, 7 days a week.
BOOKING PROCESS IN FULLERTON
When a person is placed under arrested for allegedly committing the charge of burglary in the City of Fullerton, they will be taken to the Fullerton Police Department. Located at;
Fullerton Police Department
237 West Commonwealth Ave.
Fullerton, CA 92832
(714) 738-6800
Now, the booking process at Fullerton jail typically take about 1-3 hours after the arrestee arrives at the jail. Please bear in mind that it could take a bit longer, as it will all come down to how busy the jailer is at the time the arrestee arrives.
The process of booking an arrestee at Fullerton jail, will consist of getting the arrestee's basic information things such as;
The Arrestee's Full Name.
Date of Birth.
Address and Telephone Number.
Employment Information etc.
Then the booking process will continue, the jailer will take a photo of the arrestee, get his/her fingerprint (livescan) impressions and ultimately, run a detailed warrant check, to ensure the arrestee is not a wanted fugitive from another county or state and finally the jailer will enter all of this information into the jails' computer system.
Now, all bail bonds in Fullerton can be posted 24 hours a day, 7 days a week. The jail never takes a break, so neither does Blaine Carbo Bail Bonds.
When you contact our Blaine Carbo Blaine Bonds office in Fullerton, our professional staff will always answer all your questions. They will then explain the bail bond process from start to finish, with no hidden fees or surprises.
DIFFERENT DEGREES OF BURGLARY CHARGES
Burglary in the State of California is defined as:
When a person unlawfully enters, breaks into, or forcefully enters the any of the following;
A house or home, a room, an apartment, tenement, shop, warehouse, store, mill, barn, stable, outhouse or other building, tent or vessel. That does not belong to the them.
There are different degrees of burglary charges;
In California, they divided the burglary law into 2 degrees, the first of which is called of course 1st degree burglary and the second is called of course, yea you got it, 2nd degree burglary.
1st degree burglary is burglary of any of the locations stated above.
2nd degree burglary is the burglary of any other type of structure (this includes stores and businesses).
RESPONSIBILITES OF THE DEFENDANT AND CO-SIGNER
It is 100 percent the responsibility of the defendant to get to all of his/her court dates. However, we know a handful of defendants don't appear in court as required, for whatever reason. After the defendant fails to appear for court, the bail bond company will immediately to contact both the defendant and the person that co-signed.
Here at Blaine Carbo Bail Bonds we do understand that life happens. Let's say there was some sort of misunderstanding, the defendant got his/ her dates mixed up, or was late for court or the defendant was involved in a car accident and, in the hospital at the time he/she was supposed to be in court.
Well under these circumstances we ask that you contact the bail bond company as soon as possible. This is a very simple fix, as we can make arrangements with the court for a new court date and get the bond reinstated, without him/her getting arrested on the warrant.
However, if the bail bond company is unable to correct the failure to appear the easy way, then the bail bond company will have to hire bounty hunters to locate and return the defendant to court. If the bail bond company fails to locate the defendant, then the person who co-signed will be responsible for paying the full amount of bail to the bail bond company.
Therefore, it is imperative that both the co-signer and defendant make every effort to make sure he/she appears at all court dates.
OPTIONS TO MEET YOUR BAIL BONDS NEEDS
There are times, we get people that contact us to get a person released from custody that are in a different area of California or even located in a different state.
Well, here's some great news, Blaine Carbo Bail Bonds says don't worry, we got you! We have agents all over California and if your out of state, that's not a problem either.
We can take care of the paperwork over the phone and either fax or email you the paperwork and we can even take your payment over the phone. This makes the process fast and simple. Once we receive the fax or email back from you and the payment, we'll post the bond and even wait for the defendant to get out and make sure they get home safe.
Another great thing about Blaine Carbo Bail Bonds is we are a mobile bail bonds company, this simply means we will come to you, or we can meet you at the jail or the courthouse anytime day or night.
THE BAIL BOND FEE (PREMIUM)
The standard fee in California also known as the "bail bond premium", is 10% of the full bail bond amount.
An example of this would be;
Let's say your friend or loved one is arrested in Fullerton and needs a Fullerton burglary bail bonds and that bail is set at $25,000 dollars. Well in order to get him/her out of jail, the fee to the bail bond company would be 10 percent of the full bail amount or $2,500 dollars. This is the amount of money you would pay out of your pocket to the bail bondmen to get your loved one out of jail.
Blaine Carbo Bail Bonds offers special discounts to help save you money over all other bail bond companies. We offer union member discounts, military discounts, veteran discounts, AAA discounts, AARP discounts and numerous discounts to clients with a private attorney. So, give us a call and ask a bail agent how we can save you the most money.
DON'T HAVE ALL THE MONEY-NEED HELP
Don't worry, we are still able to help you, there are numerous, creative ways we can help you. We have payment plans that include low down payments with no interest. We guarantee our monthly payments will fit into your family's budget. After all, we don't want to put you out of house and home, just to bail out your friend or loved one.
We accept all forms of payment, cash, personal checks, money orders, VISA, Master Card, American Express and Discover.
MAKE BLAINE CARBO BAIL BONDS YOUR CHOICE
For nearly 30 years' Blaine Carbo Bail Bonds has been helping families get their loved ones out of jail for Fullerton burglary bail bonds. Our experience and dedication are second to none, and with experience like that, why would you call anyone else?
Let us prove why we are one of the top-rated, number one bail bond companies in the City of Fullerton and surrounding communities.
Call Blaine Carbo Bail Bonds in Fullerton, we are located just minutes from the Fullerton jail. Call (714) 522-2089 or reach us toll-free, at (888) NO-JAILS for the fastest release possible and service you can trust when someone you love is facing a burglary charge.