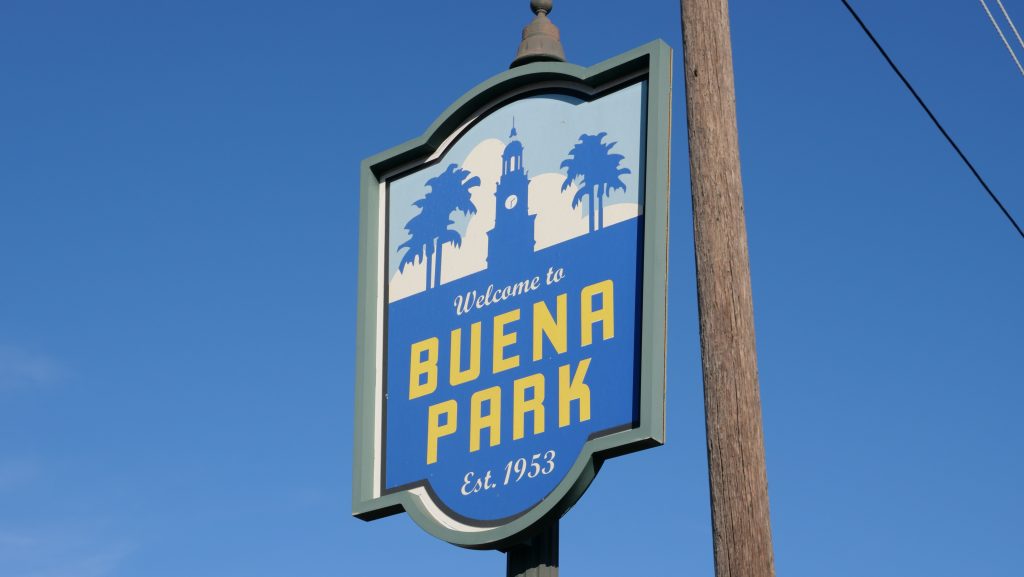 Buena Park Bail Bond Company
Most people who visit Buena Park, are here because they are visiting Knott's Berry Farm or Soak City. No one ever anticipates the moment someone gets arrested, especially when you are having fun with the family.
Since most people have no idea what happens after a friend or loved one has been arrested in the City of Buena Park, here is some useful information that will help you get a friend or loved one out of Buena Park jail fast.
We are the best Buena Park bail bond company here to help you in your time of need. Get out of jail with affordable bail bond rates now.
Blaine Carbo Bail Bonds has been helping families and friends get out of jail for nearly 30 years. Our friendly, courteous bail agents have helped reunite thousands of families after an arrest of a loved one.
With that kind of experience, we know what's going through your mind when a loved one gets arrested. We know all you can think about, is getting them out of jail as fast as possible.
What Happens After an Arrest in Buena Park?
When a person is arrested in the City of Buena Park, California, they will be taken to the Buena Park Police Department Jail. The Buena Park Jail is open 24 hours a day, 7 days a week. You can contact the Buena Park Jail anytime; they are located at:
Buena Park Police Department
6640 Beach Blvd.
Buena Park, CA. 90621
(714) 562-3901
After an arrestee arrives at the Buena Park jail, they will go through the booking process. This process will consist of several things and can take a few hours to complete. The booking process consists of the station jailer asking the arrestee some personal questions such as; name, date of birth, address, phone numbers etc.
The station jailer will take a photo and then will take fingerprints (or livescan), the fingerprints (or livescan) is then sent to the DOJ (department of Justice). This ensures that you are who you say you are and that they didn't lie about their name.
The jailer will also run a detailed warrant check, this is to make sure that the arrestee is not a wanted fugitive from any other county or state.
The booking process usually takes anywhere between 2-4 hours to complete, but it will depend on how busy the station jailer is at the time the arrestee brought to the jail.
After the Booking Process is Complete:
Once the booking process is complete, the station jailer will inform the arrestee how much the bail is set at. This is the moment the arrestee will be allowed to start making phone calls to get help posting the required bail amount and try to get out of jail.
One of the most important things to remember is; The Buena Park Station jail is a very small jail facility and because of this, they won't hold inmates very long. Time is of the essence; this is why it's so important to contact a local Buena Park bail bonds company as soon as possible. We highly recommend contacting Blaine Carbo Bail Bonds. We can stop the transfer process and make sure your friend or loved one is released from the Buena Park station jail, instead of being transferred to the Orange County Jail Facility which is located in the City of Santa Ana.
What do I do? Who do I call?
It's always recommended that you contact the Buena Park jail (we have provided the number for you above). However, a great first step to take would be contacting a local Buena Park bail bonds company, like the professionals at Blaine Carbo Bail Bonds.
Now, we understand, there are a lot of bail bondsmen out there to choose from. But, if your anything like me, then a local bail bond company is the obvious choice. After all, think about it, don't you want one of the best bail bonds companies in Buena Park to help? I know I would.
Listed below are just few reasons why Blaine Carbo Bail Bonds is the best bail bonds company in Buena Park when you want to help a loved one get out of jail.
Blaine Carbo Bail Bonds is Close to the Jail
Located just minutes from the Buena Park Police Station, we are a local bail bonds company, so you end up with a local bail agent who will get the bond posted asap.
Because we are a local bail agency, we know that having to post bail for a friend or loved one and dealing with the station jailers for the first time can be quite scary and very stressful.
However, when you contact Blaine Carbo Bail Bonds, we lessen this stress and make the whole experience much, much smoother.
We make the process of posting bail and eventual release a lot faster.
Payment Plans are Available
Most people have no understanding of how bail bond work. All you know is, you want to get your loved one out of jail ASAP. And don't worry, if you don't have all the money up front for the bail bonds fee, we will work with you.
Blaine Carbo Bail Bonds is the one bail bonds company that prides itself in being able to work with you. We can and will structure a down payment and monthly payment that will fit your budget.
We Are a Dedicated Company
Blaine Carbo Bail Bonds is dedicated to providing families with the fastest, most courteous and professional bail bond services to Buena Park and all surrounding areas.
For nearly 30 years Blaine Carbo Bail Bonds has been one of the top-rated best bail bonds companies. And we take great pride in re-uniting families and friends, we understand how stressful this can be and take great pride in working with you.
If you have a friend or loved one in jail, call Blaine Carbo Bail Bonds now our friendly bail agents are available 24/7 call (714) 522-2089 or (888) NO-JAILS and see how the best Buena Park bail bond companies can give you a more positive, stress-free bail bond posting experience.