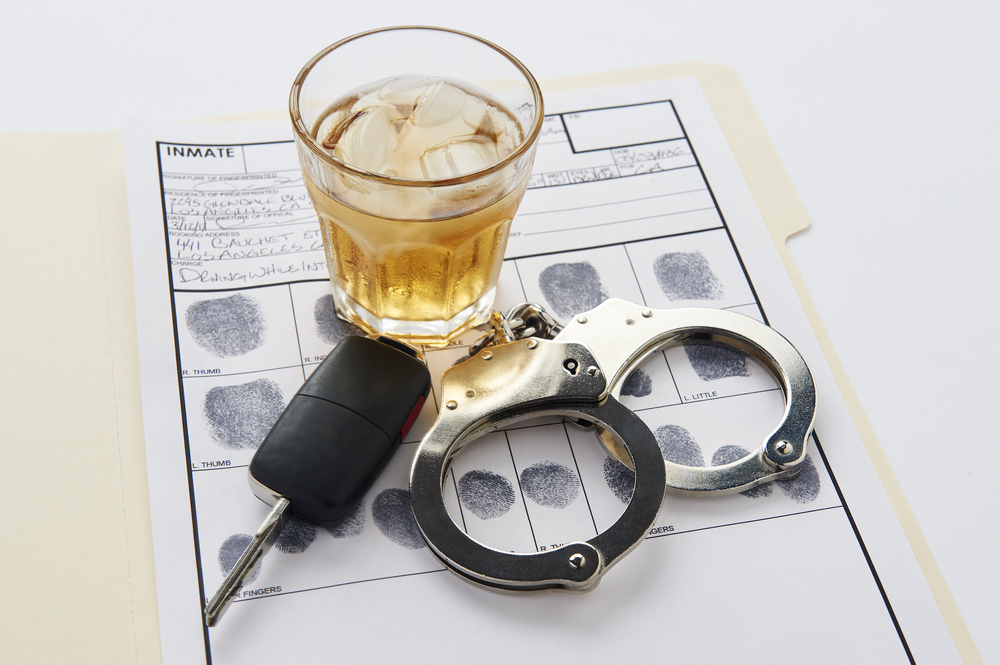 Santa Ana DUI Bail Bonds Help
The Santa Ana DUI bail bonds company is here to help you get out of jail fast. If you are arrested for driving under the influence of alcohol or drugs, aka a DUI in the city of Santa Ana, you will be taken to Santa Ana Police Department.
The Booking Process
Once you reach the Santa Ana Police Department you will booked and processed. The booking process will consist of an officer taking down all your personal information, such as; address, phone numbers, where you work and stuff like that.
Then, they will take a booking photo, get fingerprints from you and run your name for wants and warrants, to make sure you're not wanted in another county or state.
First DUI Arrest
If this is the first time you've been arrested for DUI, you will most likely be released with just a citation but, there will be what is called a standard detox period before you can be released. And in the City of Santa Ana this could be a 12-hour or longer process.
Once the booking process is complete, the warrant check is clear and the standard detox time has lapsed, you will be able to be processed for release.
Now, that the detox time has lapsed you can be released with a citation. This means you will receive a ticket, a lot like getting a traffic ticket. The ticket will have your date and time to appear in court, the standard court date is usually about 30-45 days from the date you are released from jail.
What If I Don't Get Released?
There are a few reasons why you may not be released with just a citation. The first of which may be; You have a previous DUI conviction and if you do you will most likely need to post bail. So, bail will normally required if you have any previous DUI convictions and this will be determined during the booking process.
The bail bond amounts set for a DUI will vary usually between $5,000-$15,000 dollars. This amount will depend on how many DUI convictions you have. Let's say it's your 2nd DUI, you may have to post a $5,000-dollar bail bond. Or let's say it's your 3rd or 4th DUI, you may be required to post $10,000 or $15,000-dollar bail bond. Again, it all depends on how many DUI convictions you have.
Felony Santa Ana DUI Bail Bonds
How do you know if you've been charged with a felony DUI?
There are roughly 4 types of felony DUI's.
It's your fourth DUI offense in 10 years.
You have a prior felony DUI conviction (regardless of the timeline).
Your DUI caused an accident resulting in serious bodily injury.
Your DUI caused someone's death.
If any of the above happens you will be required to post a bail bond in order to secure your release from the Santa Ana Jail.
Bail Bond Amounts for Felony DUI
The most common bail bond amounts for felony DUI will range from $50,000-$130,000. However, the bail bond amount could be raised depending on how many people were hurt and how severely injured the parties were.
What to do After the Bail Amount has Been Set
It is recommended at this point that you call Blaine Carbo Bail Bonds-Santa Ana. We provide fast, local 24-hour service. Our agents are on standby to post your full amount of the bail bonds for the lowest fee in Santa Ana, between 7-10% of the full bail bond amount.
Collateral
In most DUI cases Blaine Carbo Bail Bonds-Santa Ana, does not require collateral.
Holding Proceedure at Santa Ana City Jail
Santa Ana City Jail is typically not holding facility, it's a small jail designed to hold inmates during the booking process. And because of this, they will transfer inmates to the larger Orange County Central Jail Complex immediately after booking is complete and sometimes before the booking process begins.
So, if you are arrested in Santa Ana, CA you will be transferred to Orange County Central Jail typically after bail is set. Of course, it will depend on how busy the jail is at the time.
What if I Can't Post a Bail Bond or Get Cite Released?
Inmates who are unable to post bail bonds, or those that don't get cite released, will usually appear in central arraignment court within 2-3 court days, for their arraignment while in custody, this does not include weekends or holidays.
Need More Information?
If you have a friend or a loved one in jail that has been arrested for a DUI in Santa Ana and want to know how you can post bail. It is crucial that you meet with an agent at Blaine Carbo Bail Bonds, we are an experienced bail bonds company that is very familiar with the Santa Ana DUI bail bonds process.
Blaine Carbo at Blaine Carbo Bail Bonds-Santa Ana has a great deal of experience, helping families post bail bonds to get their loved ones out of jail fast. Give Blaine Carbo Bail Bonds-Santa Ana a call at (714) 253-3047 or (888) NO-JAILS now!!