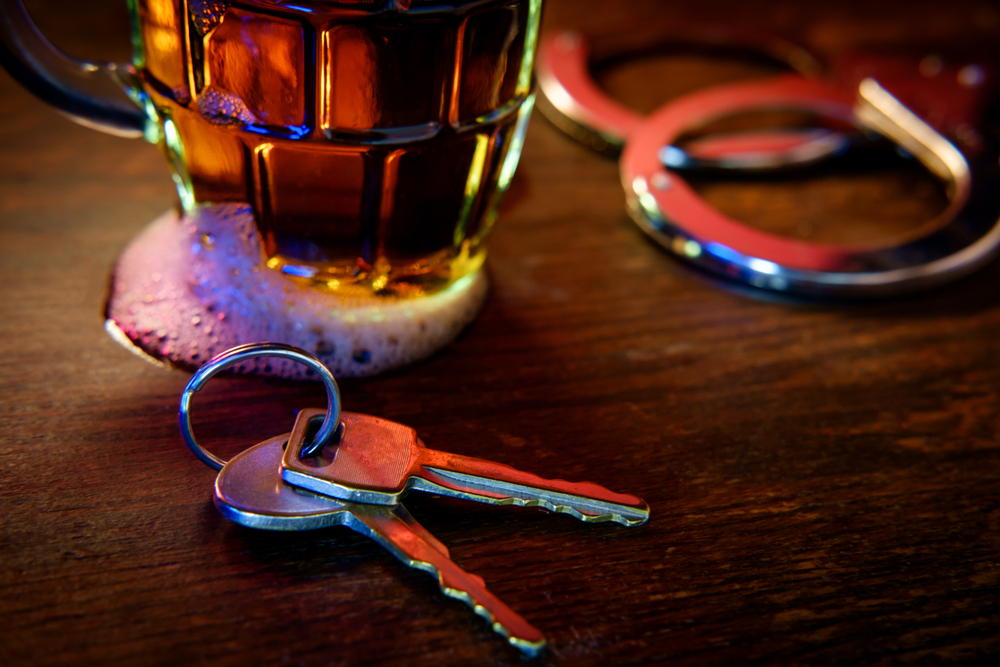 DUI Bail Bonds in Orange County, CA
Is Bail Required for a First Time DUI in Orange County?
We answer this and more when it comes to DUI bail bonds, we are here to help you with the most affordable bail bonds options in Orange County.
1st Time DUI
If you ever get arrested for a 1st time DUI in Orange County, you will be taken to a local police station or the Orange County Central Jail Complex located in Santa Ana where you'll be booked and processed.
The booking process will likely take 2-4 hours. Once the booking process is complete you will have what is called a mandatory detox hold. This hold is usually about 12 hours.
Now, once the detox period has elapsed the jail will most likely release you with a citation, basically this is a promise to appear in court for your case, typically about 30-45 days from the date you are released.
2nd Time DUI
If you arrested for a 2nd or subsequent DUI, you will remain in the custody of the jail, unless or until you post a bail bond. This is when you need to contact Blaine Carbo DUI Bail Bonds experts Immediately!
Bail Amounts for DUI Charges
What is the bail bond amount for a DUI in Orange County?
The bail amounts in Orange County for a DUI are as follow:
1st time DUI: No Bail Required, Release typically within 12-18 hours
2nd time DUI: Bail Required; $10,000 dollars
3rd time DUI: Bail Required; $15,000
4th time DUI: is classified as a felony; Bail Required; $50,000
Bail amounts in Orange County for DUI involving an Accident with Injuries:
A DUI involving an accident with any injury is considered a felony, regardless of whether it's a 1st offense or not. Bail Required $100,000-$130,000.00
We believe this would be a great time to call the professional bail bond agents at Blaine Carbo Bail Bonds. We know how to get you, a friend or loved one out of jail for DUI fast!
Are DUI's in Orange County, A Felony or Misdemeanor?
Typically, the 1st, 2nd, and 3rd DUI's within a 10-year period are charged as misdemeanors. However, if you receive a 4th DUI it will be charged as a felony.
But there are still ways a 1st, 2nd, or 3rd DUI could be charged as a felony, and that would be if an accident occurred and someone is injured or dies as a result of the accident.
Also, another way would be, if you have a prior felony DUI and you are arrested for any DUI's in the future odds are you will most likely be charged with a felony.
Here in Orange County, once you are convicted of a 1st offense DUI, the Judge will give you what is called an admonishment which clearly states; That you have now been advised that if you drive a motor vehicle in the future, while under the influence of drugs or alcohol and you are involved in an accident and someone is killed, the Orange County District Attorney can charge you with murder.
How Long A DUI Stays on Your Record
In Orange County and most if not all of California, a DUI will stay on your driving record for 10 years. It will also stay on your criminal record for 10 years. So, if you get another DUI before 10 years from the date of the offense, you will be charged with a prior DUI and be facing more consequences.
Contact the Professionals at Blaine Carbo Bail Bonds
If you, a friend or a loved one are arrested and taken to jail and charged with a DUI in Orange County, California, you need to contact the professional, bail bonds agents at Blaine Carbo Bail Bonds located just a couple minutes from the Orange County Jail. Call (714) 253-3047 or our toll-free number (888) NO-JAILS now. We are standing by 24/7 to help get you out of jail FAST!